Company Data
P.R.A. was founded in January, 2004, since then we have been doing business with large companies as a leading company in manufacturing, repairing and updating semiconductor manufacturing equipment.
Using professional engineering capability, we are working on prolonging the life and upgrading efficiency of semiconductor manufacturing equipment which operates in our client's factories.
P.R.A. provides in house repair services of various RF products, including Comdel RF generators. We also provide customers technical solutions, such as optimization and upgrade of parts, to enhance product reliability.
Company's Profile
Company name
P.R.A. Co.,Ltd.(Plasma Related Alliance)
Established in
19th January, 2004
Capital
10 million yen
Top management
Katsumi Sakamoto
Head Office
8-33-3  Minoridai, Matsudo-shi, Chiba 270-2231 
TEL:047-369-3389 FAX:047-369-3317
mail:
Second factory
6-6-10 Minoridai, Matsudo-shi, Chiba 270-2231 
TEL:047-393-8037 FAX:047-393-8068
Osaka office
#1 Shinobugaoka-mansion, 1-6-31  Takakura, Neyagawa-shi, Osaka 572-0864 
TEL:072-803-7595 FAX:072-803-7596
Kyushu office
#103 Grace-terrace, 2601-4 Kubota, Kikuyomachi, Kikuchigun, Kumamoto 869-1103 
TEL:096-285-7289 FAX:096-285-7290
Nagoya office
#1 Ai-Building, 1-4-7 Jyosai, Nishi-ku, Nagoya-shi, Aichi 451-0031 
TEL:052-715-9135 FAX:052-715-9136
Employees
32名
Business
Design and manufacture peripheral equipments of semiconductor.
Repair DC, RF generators.
Upgrade specs of matching network, generators, and so on. 
Corporate History
January, 2004
P.R.A. established.
simultaneously signed an agency agreement with Comdel Inc.
November, 2010
Sendai office established.
February, 2011
Kyushu office established.
July, 2011
Chiba head office ISO9001-2008 certified.
April, 2012
Chiba head office building relocated.
August, 2012
Osaka S.C. established.
December, 2015
経営革新計画(Innovation management plan) was approved.
July, 2016
ものづくり補助金(manufacturing subsidy) in 2015 was approved.  Theme :  Matching network development.
July, 2016
ちば元気づくり助成事業(Chiba genki-dukuri subsidy) in 2016.  Theme : Electrotatick chuck(ESC) power supply development.
September, 2016
Due to business expansion, second factor established in the vicinity of Chiba head office.
February, 2017
Public Interest Incorporated Foundation "Himawari venture fund" was approved.
April, 2017
ものづくり補助金(manufacturing subsidy) in 2016 was approved.  Theme :  Building a mass production system of original products.
June, 2017
ちば元気づくり助成事業(Chiba genki-dukuri subsidy) in 2017.  Theme : .Exhibition to SEMICON JAPAN 2017.
October, 2017
Nagoya office established.
January, 2018
千葉ものづくり認定製品(Chiba manufacturing qualified product) in 2017 was approved.
May, 2019
Osaka office relocated.
October, 2021
Nagoya office relocated.
Main Customer
Japan Semiconductor Corporation
Renesas Semiconductor Manufacturing Co., Ltd.
Sony Semiconductor Manufacturing Corporation
Texas Instruments Japan Limited
Kioxia Corporation
TowerJazz Panasonic Semiconductor Co.,Ltd.
SEIKO EPSON CORPORATION
LAPIS Semiconductor Co., Ltd.
ROHM Co., Ltd.
PHENITEC SEMICONDUCTOR Corp.
SUMCO CORPORATION
TOSHIBA Electronic Devices & Storage Corporation
Kaga TOSHIBA Electronics Corporation
Micron Technology, Inc.
Sharp Corporation
ON Semiconductor
DENSO
Japan Display Inc.
DISCO Corporation
Asahi Kasei Microdevices Corp.
Quality Policy
(1) We offer services of the maintenance of semiconductor manufacturing equipment with the motto of high-quality, fair price and quick turn.
(2) We continuously improve the efficacy of QMS to achieve our quality policy. We strive for the development and prosperity of an organization and contribute to society. 
(3) We comply with laws and try to differentiate ourselves by improving our technology.
Top Message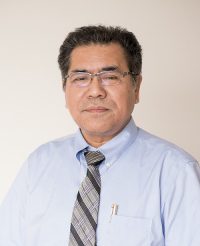 Further challenge as a total solution company in plasma technology
P.R.A has been working on cutting-edge technologies as a leading company in the field of manufacturing, repairing and updating semiconductor manufacturing equipment.
With the motto of" don't repair the products but provide upgrade," we have been garnering immense praise for our service that reduces cost by solving primordial matter and prolonging a product life instead of spot repair (from our clients).
By taking advantage of our technology that we have cultivated, we also manufacture high performance phase shifter, ESC power supply, Matching network.
Using our overall knowledge and technology not only in hardware but plasma application, electronics, vacuum and software, we as a whole are challenging and making an effort as a total solutions company in plasma technology.
Access
Head office
Osaka office
Kyushu office
Nagoya office