High voltage power supply for ESC
ESC(Electrostatic Chuck; ESC) power supply
ESC power supplies is DC generators. They fix Si wafers to ceramics plates. By applying an DC voltage, an electrostatic attraction is formed between wafer and plate.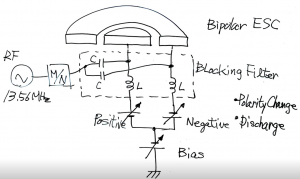 Bipolar ESC (electricity static chuck) power supply is the mainstream of the ESC method for wafers, and the technical countermeasures are as follows;
・The voltage for the positive and negative electrodes and the DC bias generated on the wafer when plasma is generated cause an imbalance in the suction force of the ESC.
・In order to cancel this, a bias voltage is applied to the center tap of the ESC power supply to cancel the bias, thereby achieving uniform absorption.
Abstract
Si wafer etching process is used in microfabrication such as electronic circuits. Etching requires a vacuum environment, so we must fix wafers without vacuum chuck. Under vacuum, the method of fixing wafers is Electrostatic chuck(ESC) only. ESC is chucking system using static electricity. ESC is used in PVD, CVD process chamber.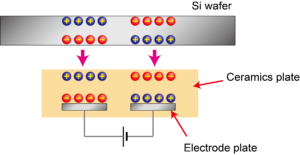 As shown on the right figure, polarity reverses between  electrode plate, ceramics plate and wafer. With that, when wafers close with a ceramics plate, ESC is occur.
Adsorption forces are set by the charge amount. In order to supply electric charge, ESC power supply is necessary.
 Advantage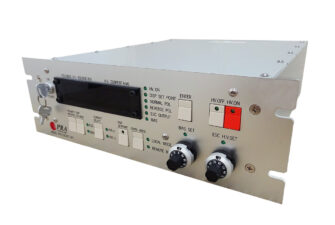 ・High Voltage polarity inversion.
・Protect from surge current and arc current.
・Short/Open protective circuit raise reliability.

Catalogs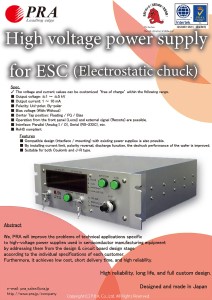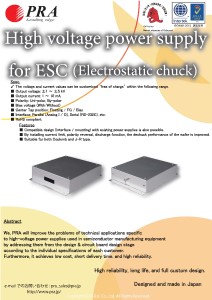 With front panel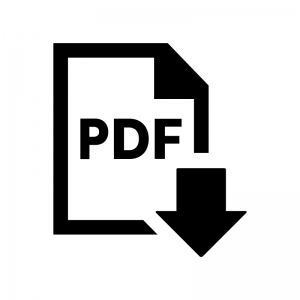 Without front panel